Launched in March 2019, Coinhako Rewards is one of the first Bitcoin exchange user loyalty programs in the market!
We launched this user loyalty program as we wanted to show our gratitude for our long-time customers and thousands of Coinhako users have benefitted from the program since it first went live.
All Coinhako users will earn points that are credited to their account, simply by taking a few simple actions on the Coinhako platform. These points can be accumulated and exchanged for items available under the 'More' tab on Coinhako.
How To Collect Points?

Action 1
Log in to your Coinhako account.  
Points are awarded on your first visit everyday to our website while logged in, get 2X points when you log in via our mobile apps (available on iOS and Google Play store)
MULTIPLY your points! BONUS points are awarded on your 7th, 14th, 21st and 28th consecutive days of log in.
More Points For Consecutive Day Logins

Earn extra points when you make consecutive day logins. Our loyalty program is designed to reward consistency —7 consecutive logins earns you 90 points, 14 days earns you 160 points and so on!
Action 2

Make a Trade!
Earn extra points  awarded whenever you make a trade on the Coinhako platform.
Whether it's Bitcoin, Ethereum or other altcoins on Coinhako, they all come as an opportunity for you to earn more points and reach the point requirements for your rewards much quicker. **2x points are also awarded when you trade on our mobile apps, be sure to update your mobile apps to see the points you earn!
Where Can I Check My Points?

Click on "More"> "Rewards" tab to view your point balance and history.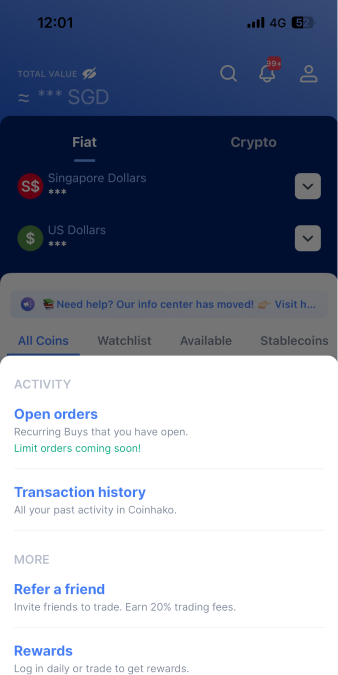 Where To Redeem Coinhako Rewards?
Simply click on "More" > "Rewards" tab and select the reward you wish to redeem. Rewards range from cryptocurrencies to discount vouchers and more!
We'll be adding more rewards to our page soon — watch this space for the latest updates!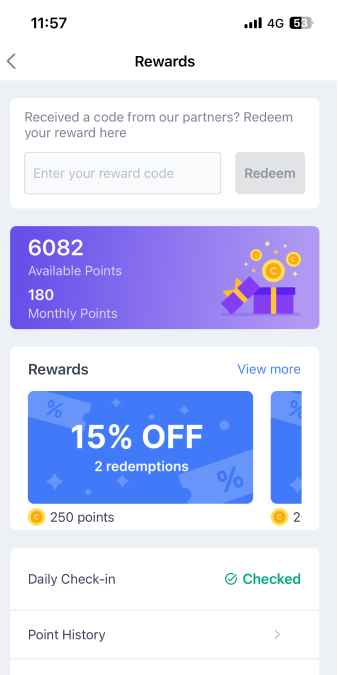 *The information presented on this article does not constitute as investment advice and is purely for educational and/or informational purposes
---
📩 Sign-up to Subscribe to our mailing list to have them delivered straight to your inbox!
👉Join our Telegram community
🤔If you have any enquiries, you may contact us here or you can visit our Information Page.
Coinhako is available in these countries!

🚀 Buy Bitcoin at Coinhako Singapore
🚀 Mua Bitcoin Coinhako Vietnam
---
Copyright © Coinhako 2021 All Rights Reserved. Read more on our terms of use of this blog.
All opinions expressed here by Coinhako.com are intended for educational purposes, taken from the research and experiences of the writers of the platform, and should not be taken as investment or financial advice.