What is Harmony (ONE)?
Harmony (ONE) is a blockchain platform focused on bridging the gap between scalability and decentralization efforts. ONE aims to overcome structural limitations inibiting cryptocurrencies from mass adoption, as money,  through 'Deep Sharding' - a progression from Sharding - to help build a high throughput, secured and energy efficient blockchain platform.
ONE tokens can be used to enable transactions on the Harmony platform.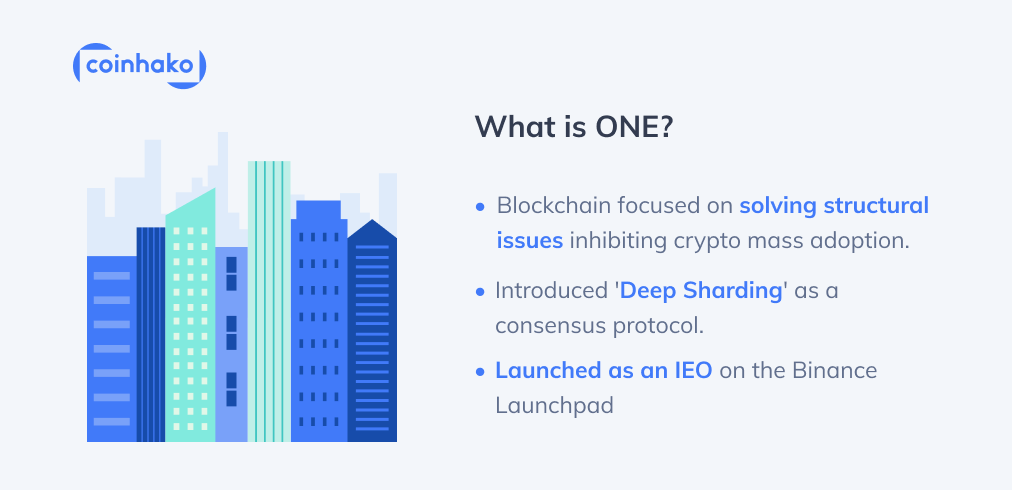 At this time of writing,
ONE is priced at ~US$0.011 per token
ONE has a total market capitalization of over US$28 million!
ONE is a ranked at 128 amongst all cryptocurrencies!
ONE has a total token supply of 12.6 billion with over 2.5 billion of the ONE supply in circulation.
ONE was launched in May 2019 as an Initial Exchange Offering (IEO) on the Binance Launchpad and prior to the IEO, ONE had also raised over USD 18 million from backings by globally renowned investors from the Silicon Valley, Hong Kong and others.
What's new at Coinhako with ONE?
A string of new trading pairs for ONE!
ONE & Singapore Dollar (SGD) pairing
ONE & Indonesian Rupiah (IDR) pairing
ONE & Vietnamese Dong Tether (VNDT) pairing
The addition of Harmony (ONE) on the Coinhako platform brings our total number of token pairings, tradeable with fiat currencies, to 35 on Coinhako. ONE can also be traded with all other 34 support tokens with the Coinhako Swap function
ENJOY 30% OFF Harmony (ONE) TRADING FEES TILL 22 September 2019!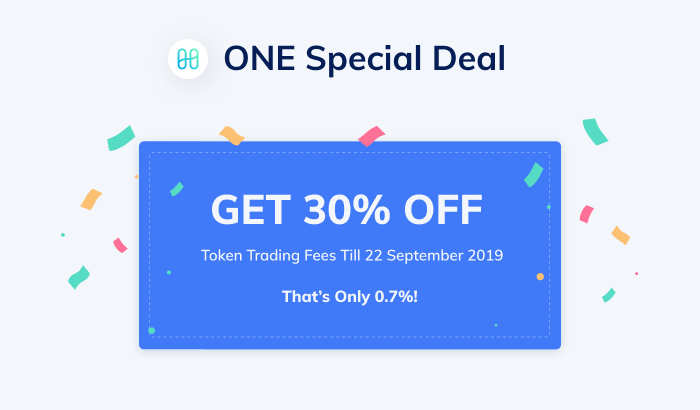 Use Promo Code
Singapore users: ONESG30OFF
Vietnamese users: ONEVN30OFF
Indonesian users: ONEID30OFF
Other Harmony (ONE) services
Coinhako users will also have a ONE wallet where they can Send, Receive and Store ONE.
ONE trading, sending and receiving is all fully supported on Coinhako Android, IOS as well as Coinhako Web.
---
👀Remember to visit our blog for the latest updates, or
📩 Subscribe to our mailing list to have them delivered straight to your inbox!
*The information presented in this article does not constitute investment advice and is purely for educational and/or informational purposes.
👉Join our Telegram community
🤔If you have any enquiries, you may contact us here or you can visit our Information Page.
New to Coinhako?
Coinhako is available in these countries!

🚀 Buy Bitcoin at Coinhako Singapore