What is Kyber Network (KNC)?
Kyber Network is a decentralized, Ethereum-based protocol that allows "instant exchange and conversion of digital assets and/or tokens with high liquidity".
Transactions are done on-chain, without order books and liquidity is maintained via a 'dynamic reserve pool'.  Kyber Network Crystals (KNC) are tokens used to run transactions on the Kyber Network, when it is to paid as fees to the reserve.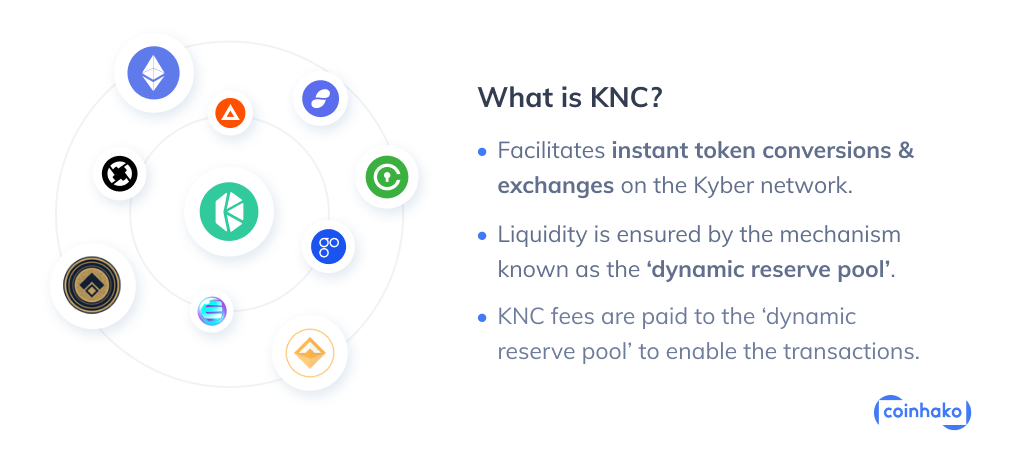 Kyber Network (KNC) Facts
Kyber Network is a world renowned blockchain network, with Kyber Network Crystals (KNC) netting a market capitalization of ~US$41 million and priced just over US$0.24 per token, at this time of posting.
KNC has a total of over 168 million tokens in circulation and a total supply of over 214 million KNCs.
Steps to use your KNC Coinhako Promo Code

1. Login to Coinhako.com
2. Click on your name at the top right hand corner.
3. Click Promotions
4. Key in these promo code (based on your registered Country of Residence).
Singapore users: KNCSG30OFF
Vietnam users: KNCVN30OFF
Indonesian users: KNCID30OFF
Kyber Network (KNC) Coinhako services
The following Kyber Network Crystal (KNC) pairings are available on Coinhako:
1) KNC & Singapore Dollar (SGD) pairings
2) KNC & Indonesian Rupiah (IDR) pairings
3) KNC & Vietnamese Dong Tether (VNDT) pairings
Kyber Network Crystals (KNC) is part of 30+ tokens tradeable with fiat currencies on the Coinhako platform and also tradeable with all other support Digital Tokens with the Swap function.
Coinhako users will also have an KNC wallet where they can Send, Receive and Store KNC.
KNC trading, sending and receiving is all fully supported on Coinhako Android, IOS as well as Coinhako Web.
__________________________________________________________
If you have any enquiries, please do not hesitate contact us or you can visit our Information Page for support articles.
Or Join us on Telegram