What is FTX Protocol?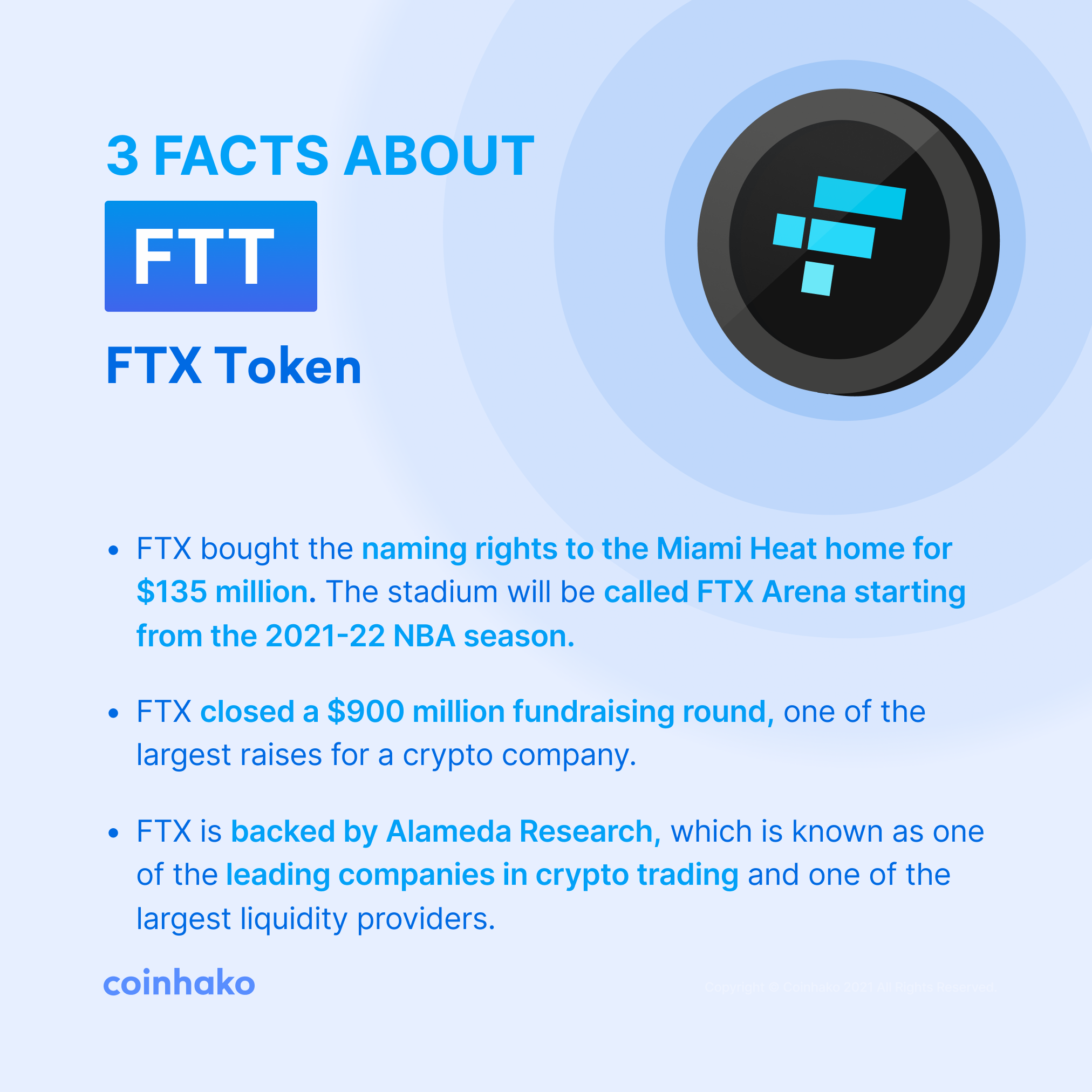 The FTX token was founded by Sam Bankman-Fried and Gary Wang, both who also co-founded FTX.The team behind FTX platform comprises some of the largest crypto traders over the past few years, who found issues with most mainstream exchanges and decided to launch their own platform.

FTX is backed by Alameda Research, which is known as one of the leading companies in crypto trading and one of the largest liquidity providers.

Offering Unique Features

FTX claims that it stands out due to such features like clawback prevention which reduces the possibility of claims by socialised losses, through a three-tiered liquidation model. FTX also has a centralized collateral pool and universal stablecoin settlement.
What is FTT?
FTT is the native cryptocurrency token of the crypto derivatives trading platform FTX that launched on May 8, 2019. Holders of this token can get a fraction of exchange fees, a fraction of the liquidation insurance fund, use the token as collateral and enjoy tighter OTC spreads on the network.
What is dYdX?
DYDX is a governance token that allows the dYdX community to truly govern the dYdX Layer 2 protocol. By enabling shared control of the protocol, DYDX allows traders, liquidity providers, and partners of dYdX to work collectively towards an enhanced protocol.

DYDX enables a robust ecosystem around governance, rewards, and staking — each designed to drive future growth and decentralization of dYdX, resulting in a better experience for users.

Securing Trading services with low gas cost and fees

In order to achieve this, they have partnered with Starkware to move towards Layer 2 scalability engine, which aims to increase its trade settlement capacity. Effectively, this minimises the gas costs to zero, trade sizes will be reduced, and trading fees will be lower.
DYDX Token
DYDX is the governance token of the dYdX community. It can be used to gain mining rewards, participate in staking pools and receive discounts when used within the exchange.
What is Avalanche?
Avalanche, launched on September 21, 2020, is a Layer 1 blockchain that functions as a platform for decentralized applications and custom blockchain networks.
Avalanche is the fastest smart contracts platform in the blockchain industry, as measured by time-to-finality, and has the most validators securing its activity of any proof-of-stake protocol.
Solving the Blockchain Trilemma

The platform believes that they are "blazingly fast, low cost, and green". They aim to have a higher transaction output of up to 6,500 transactions per second while ensuring that scalability is not compromised.
AVAX Token
AVAX is the native token of the Avalanche network. It is used to pay for fees, secure the platform through staking, and provide a basic unit of account between the multiple subnets created on Avalanche.
---
📩 Sign-up to Subscribe to our mailing list to have them delivered straight to your inbox!
👉Join our Telegram community
🤔If you have any enquiries, you may contact us here or you can visit our Information Page.
Coinhako is available in these countries!

🚀 Buy Bitcoin at Coinhako Singapore
🚀 Mua Bitcoin Coinhako Vietnam
---
Copyright © Coinhako 2021 All Rights Reserved. Read more on our terms of use of this blog.
All opinions expressed here by Coinhako.com are intended for educational purposes, taken from the research and experiences of the writers of the platform, and should not be taken as investment or financial advice.