A single tweet by Twitter CEO Jack Dorsey back in 2006 was made into a Non-Fungible token (NFT) and within a day, it was valued at an estimated $2 million USD.

Wondering how a mere tweet can fetch such high prices?
Non-Fungible tokens have recently made mainstream media headlines and many popular figures and crypto enthusiasts are adding fuel to the hype. Nearly half of all NFT sales (47%) are said to have come in the month of February 2021 alone.

But NFTs are not a new trend.

In 2017, an NFT known as CryptoKitties – the world's first digital cat collection game based on blockchain technology – became a viral sensation with some of the popular ones being sold for almost $200,000 USD. It became so popular that it attracted enough traffic to increase transactions  sixfold and caused the Ethereum blockchain network to slow down back then.

What are Non-Fungible Tokens (NFTs)

Firstly, the word "non-fungible" means that it is unique and can't be replaced with something else. Popular cryptos like Bitcoin are considered fungible because they can be exchanged.

One bitcoin holds a value equivalent to another Bitcoin. Conversely, an NFT will never be identical to another NFT. Unlike bitcoin, an NFT cannot be used directly as a medium for transactions and cannot be divided into smaller denominations.

How do Non Fungible Tokens work?

Most NFTs are created on the Ethereum blockchain, although other blockchains also support NFTs. These assets are stored in an encrypted network which makes it difficult for cybercriminals to hack or tamper with.

NFTs are digital certificates and they can be bought or sold just like any other valuable item. Buying an NFT means that you will obtain the certificate, officially making you the owner of that digital asset.

The best comparison to an NFT is a unique collectible. Think limited edition Pokemon cards in digital form owned by only one person at a time.
Which is exactly what the "Box Break" NFTs by popular (but controversial) youtuber Logan Paul are.

Paul did an unboxing of rare first-edition pokemon card packs and sold the digital video clips as NFTs. The full length video containing the sold out clips can still be watched on YouTube anytime you want.

The list of interesting NFTs does not stop at these youtube-clips-turned-crypto-collectibles. Many now believe that NFTs hold a great potential for digital artists and creators in ensuring they have a platform that mitigates the need for intermediaries.

What are some of the most popular NFTs?

Ranging from NFTs art and fashion to NFTs sports and gaming, here are some Non-Fungible Token Examples to look at:


1. Digital Art: Beeple

NFTs have dominated the art world recently and are now considered as an evolution of fine art collecting, albeit in digital form. The NFT allows for the artist royalties to be locked in to the contract. The artist Beeple sold a piece of digital artwork, a jpeg called "Everydays — The First 5000 Days," as an NFT for a record breaking $69.3 million at an auction.

As an NFT, this artwork may be a copy of the same digital art but the original and authentic version belongs to someone else and is the only one that has value.


2. Fashion: RTFKT X Fewocious

In March 2021, Fewocious's NFT art brought in $3.1 million in seven minutes for 600 shoe pairs, through a collaboration with the virtual sneaker brand RTFKT Studios.

3. Sports Collectibles: NBA TopShot

In the sports world, NBA recently launched NBA TopShot, which is a collectibles marketplace for NBA fans. An NFT of a video clip of LeBron James dunking was sold for more than $200,000 USD on the NBA Top Shot marketplace. However, the most valuable listing currently is of NBA player Ja Morant at $240,000 USD.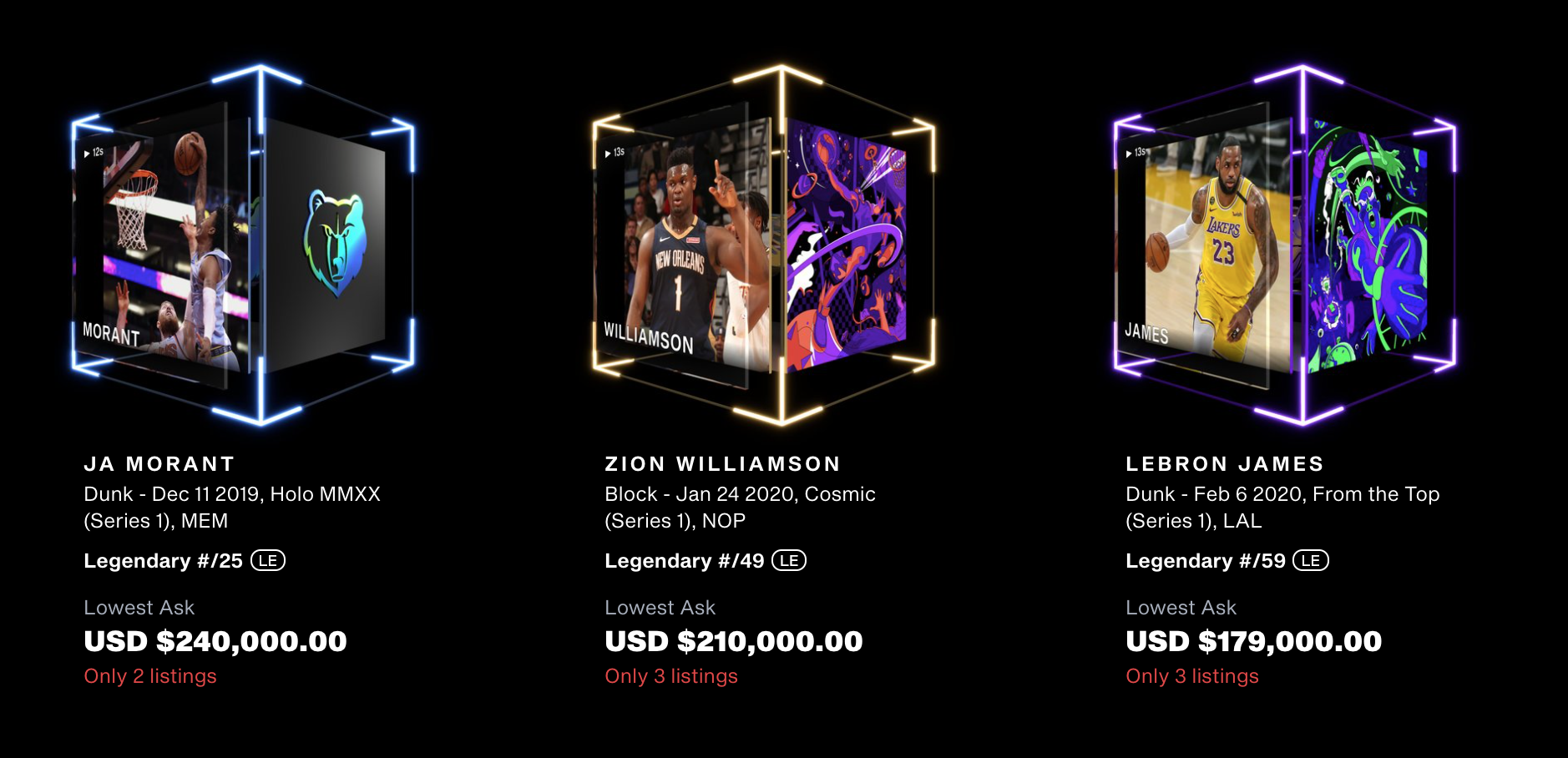 4. Gaming: Axie Infinity

Reminiscent of both CryptoKittes and Pokemon mentioned earlier, Axies are NFTs represented as cryptographically unique cartoon pets who are born to battle. This blockchain-based game is providing ways to make money for players through utility tokens earned within the game.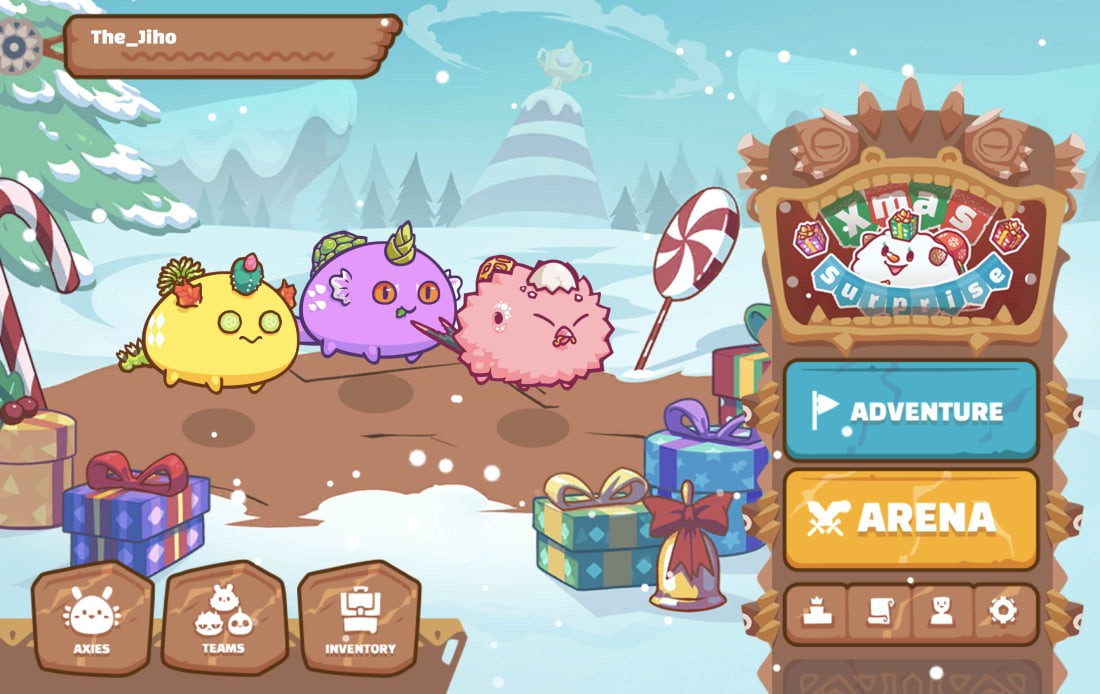 5. Music: Kings of Leon
Kings of Leon is touted as the first band to release an album as an NFT. The band's tokens will unlock special perks like limited-edition vinyl and front row seats to future concerts. Other artists jumping on the NFT hype for releasing music albums include Shawn Mendes and Linkin Park's Mike Shinoda
How to buy NFTs and does Coinhako have NFTs?
No, Coinhako does not offer NFTs at the moment.
However, one of Coinhako's supported token AAVE is indirectly linked with the NFT Aavegotchi as both run on the Aave protocol.
Aavegotchis are game avatars that can be used as DeFi collateral to earn staking rewards. The tokens have differentiating qualities such as body color and personality. Being a staked asset, its owner can liquidate the tokens at any time but this means that you lose your Gotchi.

AAVE token on the other hand provides holders with discounted fees on the platform, and it also serves as a governance token — giving owners a say in the future development of the protocol.

While we feature these artworks and videos, they are essentially of no value as the original versions are under someone else's ownership and can easily be traced and authenticated.
These examples illustrate the capabilities of NFTs and how the concept seems more and more feasible with its ever-increasing range of use cases.
---
📩 Sign-up to Subscribe to our mailing list to have them delivered straight to your inbox!
👉Join our Telegram community
🤔If you have any enquiries, you may contact us here or you can visit our Information Page.
Coinhako is available in these countries!

🚀 Buy Bitcoin at Coinhako Singapore
🚀 Mua Bitcoin Coinhako Vietnam
---
Copyright © Coinhako 2021 All Rights Reserved. Read more on our terms of use of this blog.
All opinions expressed here by Coinhako.com are intended for educational purposes, taken from the research and experiences of the writers of the platform, and should not be taken as investment or financial advice.