Picture this: You're a regular guy living in Florida, minding your own business and trying to live your life like everyone else. Like everyone born in the age of the Internet, you visit forums and dabble here and there in new technologies that come and go. Aside from your slightly uncommon name, not much about you is especially exciting.
That is, until May comes around every year and every cryptocurrency news site and messageboard begins to roast you for a crypto transaction you made nearly a decade ago. In your defense, the 10,000 BTC you traded at the time was only worth about $41, but that doesn't stop people from reminding you about how much richer you could be right now if you'd just bought the pizzas with cash.
That's right, you are Laszlo Hanyecz, the first person to trade his crypto for actual physical goods, and the reason why Bitcoin Pizza Day is widely celebrated today.
Who is Laszlo Hanyecz?
Before he shot to fame as the person who traded what most people would consider generational wealth for some dough and cheese, he was actually a legendary Bitcoin developer. He was the first to release the Bitcoin code for Mac OS and to script GPU mining code for Bitcoin.
You could even make the argument that Laszlo's first transaction with crypto paved the way for other people who followed — after all, the BTC of those days were worthless, and no exchanges offered options for crypto to fiat trades at that point.
Now that we've established that he is a trailblazer and acknowledged his contributions, we can get on with the math portion (riveting content, for sure).
How much is 10,000 BTC worth today?
At the time of writing, 1 BTC is worth nearly 30,000 USD, which means 10,000 BTC is worth  300,000,000 USD — which would place Laszlo within the top 600 richest people in Singapore.
We know hundreds of millions is pretty difficult to visualize, so we'll help you out by listing out the different things with similar value: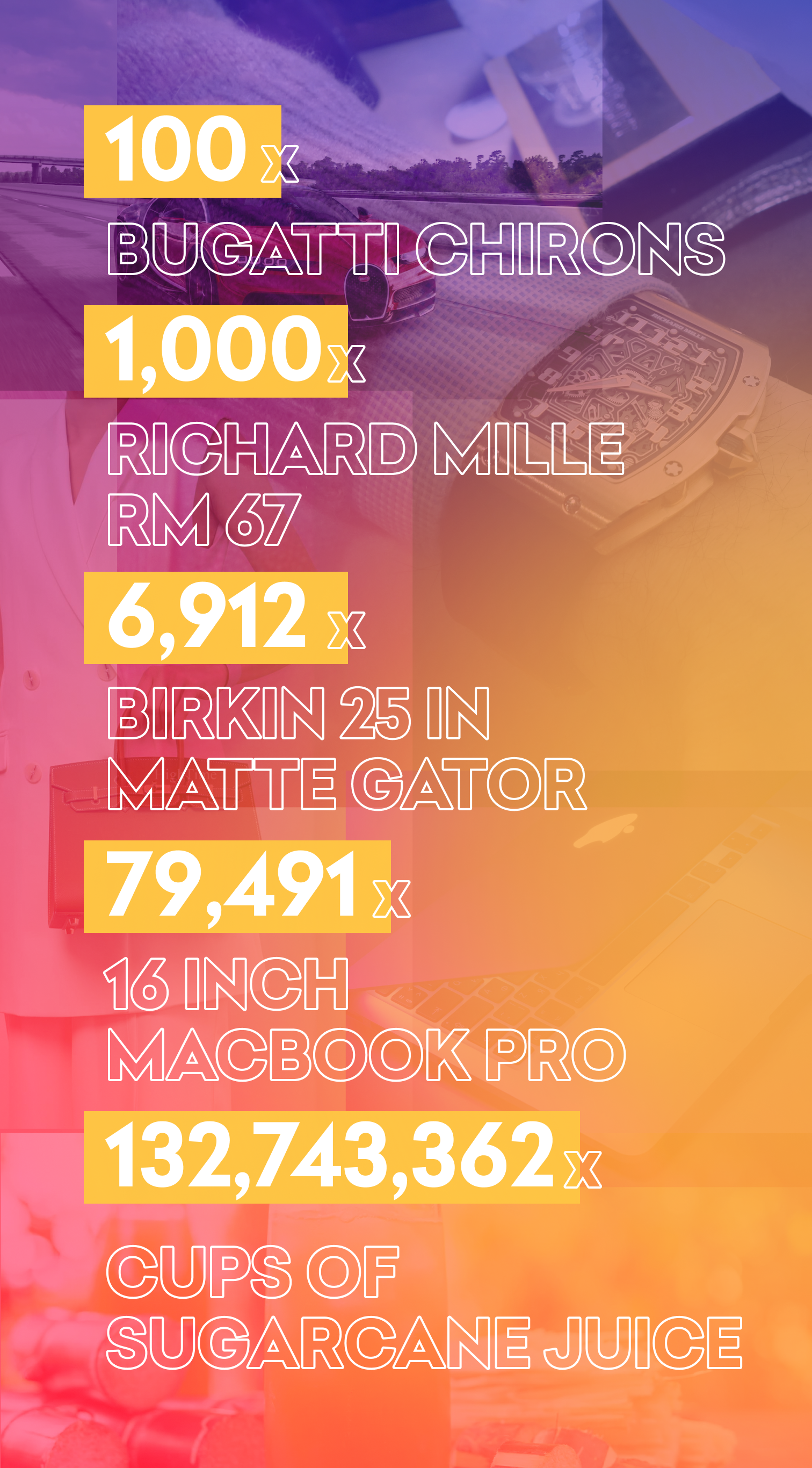 If you drink sugarcane juice 3 times a day, it would take you 44,247,787 days or around 121,226 years to finish it all. To put it further in perspective, that's around 318,584,06 liters of sugarcane juice, or around 12 Olympic-sized pools of dark green goodness.
Slicing it up further
On the bitcointalk.org forum, Laszlo posted a picture of himself and his kids with the 2 pizzas — he did also mention that they were from the popular U.S chain Papa John's. Assuming that each pizza were sliced into 8, each slice would be worth around 18.75 million USD today.
Not all pizzas are built equal — in the picture we can tell that one pizza is a simple cheese pizza, while the other is loaded with Laszlo's favorite toppings like onions, peppers, sausage, mushrooms, tomatoes and pepperoni. We know what you're thinking: what would an olive on that pizza be worth today?
Luckily for us, the experts at Slice Pizzeria comes in clutch with the cost of the respective pizzas — according to the table below, the only size of pizza that makes sense is medium because we know the pizzas added up to about 25 bucks ($26.09 to be exact) at the time.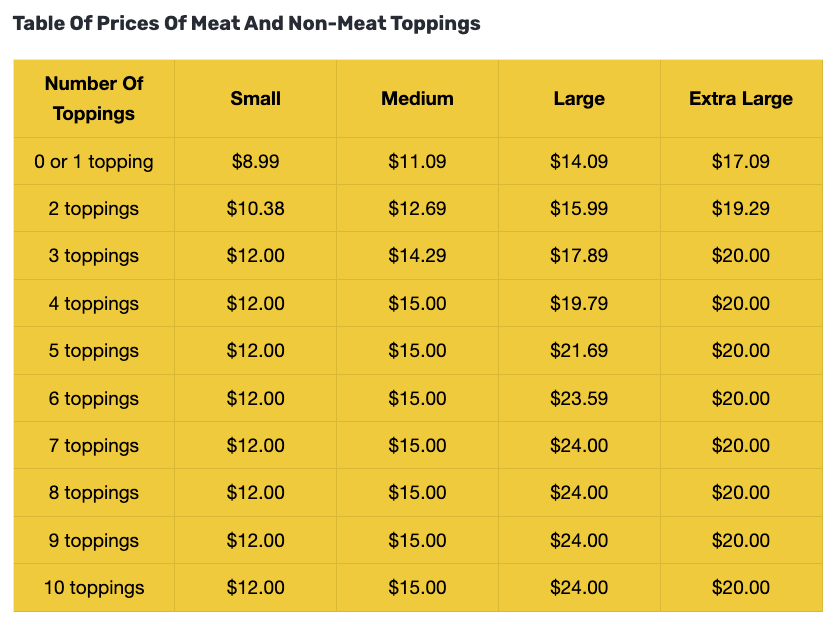 A simple calculation tells us that a pizza with toppings costs $3.91 more than the plain cheese one. If we apply some totally accurate pizza math, that $3.91 can all be directly attributed to the toppings, as you can see from the following representation:
Assuming that jercos (the person who bought the pizzas for Laszlo) got all the 6 requested toppings and that each topping is worth the same amount, that means each topping cost 65 cents.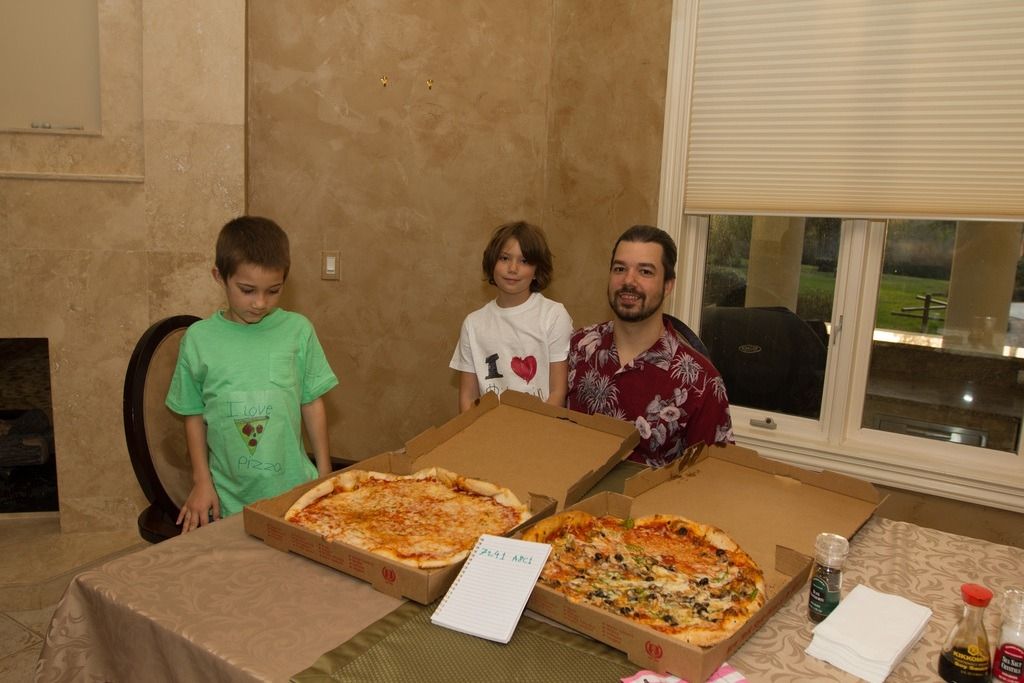 $0.65 represents around 2.5% of the total pizza cost, which today is around 7,474,128 USD. After painstakingly counting the olives on the pizza, we can reliably say that there are about 35 visible olives in the picture (feel free to count them yourself) — bringing the worth of each olive today to a whopping 213,546.50 USD.
Coinhako Celebrates BTC Pizza Day!

In case you missed it, we're celebrating BTC Pizza Day by giving away exclusive merch — and yes, you can win it too! Today (25 May 2023) is the last day of the contest, so make sure you follow the instructions on the IG post here to participate!
Terms and conditions:
✅ You must have a verified Coinhako account to qualify for this giveaway.
✅ Only Coinhako accounts created on or before 3 April 2023 are eligible for this giveaway.
✅ This giveaway is open to Coinhako users residing in Singapore.
✅ This giveaway will conclude on 26 May 2023, 1700 (SGT). All entries submitted after the closing date will not be considered.
✅ Coinhako reserves the right to amend the terms and conditions of the giveaway without prior notice.
---
Disclaimer: All writers' opinions are their own and do not constitute financial advice. As a company, we do our best to provide information that is accurate and valuable. The contents of this blog post are intended for educational purposes only. Individuals are advised to perform due diligence before purchasing any cryptocurrencies as these assets are subject to high volatility, and understand the risks associated with trading cryptocurrencies.
👉 Join us on Telegram and Instagram
🤔 For any queries, please reach out to us here, or visit our Help page.
Copyright © Coinhako 2023 All Rights Reserved. Read more on our terms of use of this blog. All opinions expressed here by Coinhako.com are intended for educational purposes, taken from the research and experiences of the writers of the platform, and should not be taken as investment or financial advice.