2021 has been a wild ride for crypto, and an extremely exciting time for the team at Coinhako. To thank our long-term users for their support, and to welcome new users to the Coinhako family, we've prepared an exciting pipeline of events for the month of May.
Don't forget to follow us on our key social channels so you don't miss out! 👇
At Coinhako, we reward you for keeping up with the crypto action. You'll get DOUBLE the daily points (40 points) for every mobile login from now till 9 May. Don't forget to check in daily - you'll start earning bonus rewards from your 7th consecutive login onwards.

These daily points can be used to redeem exciting crypto rewards like ZIL, BAT, and XRP.

👉 Click HERE for more info about Coinhako Rewards
Create a Meme and Win $100 DOGE  - Postponed

Elon Musk —or the Dogefather — has recently expressed much interest in the meme-inspired Shiba Inu coin, sending its prices on a rocket to the moon.
Stand a chance to win $100 worth of DOGE by simplying creating a meme for us! Details will be shared very soon on our Facebook page, so do watch the space for more details.

**Updated contest details to be. reviewed in due course.
22 May: Bitcoin Pizza Day Giveaway

Every year, the Bitcoin community commemorates Bitcoin Pizza Day - marking one of Bitcoin's earliest transactions, when an early adopter paid 10,000 bitcoins for 2 large Papa John Pizzas.

This year will be no different. Up your street cred with our limited edition Bitcoin Pizza Day T-shirts, which will be up for grabs on 22 May!*

**Limited stock available, don't miss out!

24 May - 30 May: Coinhako Swag Bag Giveaway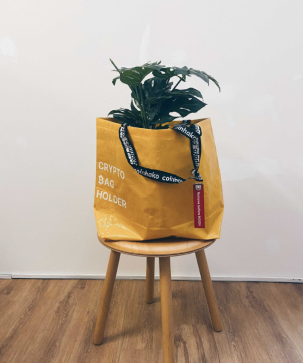 Get your hands on our sustainable crypto bag holders! We will be filling these with limited edition Coinhako merchandise, including exclusive items like Polkadot items.

Expanded List of Supported Tokens on Coinhako

Our core mission has always been to provide easy access to Bitcoin and other cryptocurrencies in Singapore. In line with the current market conditions, we recognize the need to ramp up our offerings to offer the best trading experience for all our users.

Keep an eye out for in-demand tokens, coming to Coinhako very soon! Thank you for trading with us, and may the market continue to be in your favour 🚀

---
📩 Sign-up to Subscribe to our mailing list to have them delivered straight to your inbox!
👉Join our Telegram community
🤔If you have any enquiries, you may contact us here or you can visit our Information Page.
Coinhako is available in these countries!

🚀 Buy Bitcoin at Coinhako Singapore
🚀 Mua Bitcoin Coinhako Vietnam
---
Copyright © Coinhako 2021 All Rights Reserved. Read more on our terms of use of this blog.
All opinions expressed here by Coinhako.com are intended for educational purposes, taken from the research and experiences of the writers of the platform, and should not be taken as investment or financial advice.