Would you pay 10,000 bitcoin for 2 boxes of pizzas?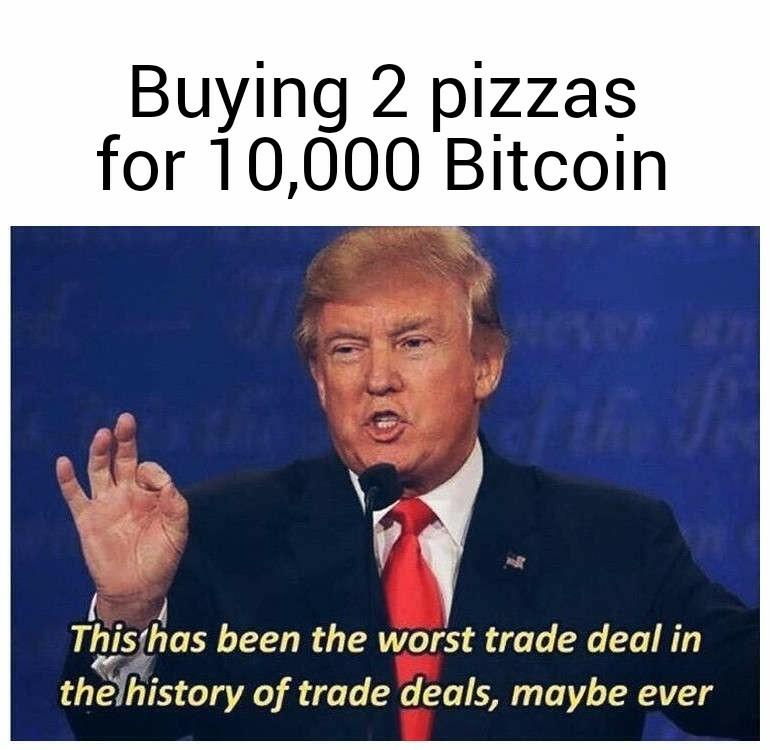 Probably not, if you're in your right mind —  with today's BTC prices, you could buy so much more with that kind of money.

So why did a programmer pay 10,000 BTC for pizza in 2010?
What Bitcoin Pizza Day is all about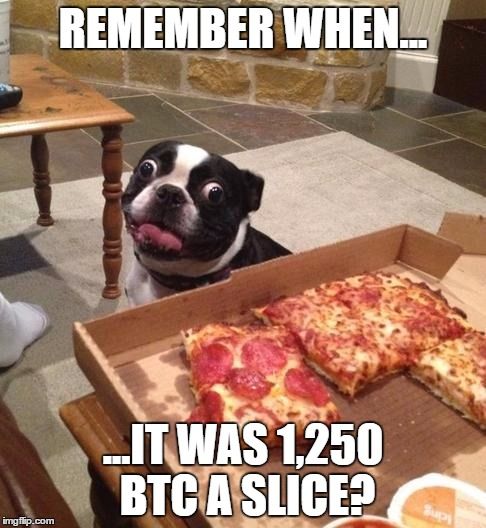 Source

In 2010, a man named Laszlo Hanyecz purchased two Papa John's pizzas for 10,000 bitcoin. These were estimated to be worth around $41 USD then.

His bitcoin-for-pizza trade-off became immortalised as a special event known as Bitcoin Pizza Day, celebrated by the global crypto community every May 22nd. This Friday, we mark the tenth-year anniversary of this epic transaction.


How did the first real-world Bitcoin transaction take place?

Laszlo Hanyecz made an open offer on the Bitcointalk forum, offering fellow Bitcoin enthusiasts 10,000 bitcoin in return for 2 pizzas.

He described the transaction as one that would allow him to receive a ready-to-eat meal, with hassle-free and contactless transactions. Something like the 2010 equivalent of modern day food delivery applications.



"I'll pay 10,000 bitcoins for a couple of pizzas.. like maybe 2 large ones so I have some left over for the next day.  I like having left over pizza to nibble on later.  You can make the pizza yourself and bring it to my house or order it for me from a delivery place, but what I'm aiming for is getting food delivered in exchange for bitcoins where I don't have to order or prepare it myself, kind of like ordering a 'breakfast platter' at a hotel or something, they just bring you something to eat and you're happy!
I like things like onions, peppers, sausage, mushrooms, tomatoes, pepperoni, etc.. just standard stuff no weird fish topping or anything like that.  I also like regular cheese pizzas which may be cheaper to prepare or otherwise acquire.
If you're interested please let me know and we can work out a deal."

A few days later, Laszlo told the community that another member of the forum, known as jercos, had accepted his offer — marking the very first real-world Bitcoin transaction!


The transaction was recorded in the Bitcoin network's public ledger as part of block 57043. Here's an interesting tidbit: 0.99 BTC was added to the total transaction amount, as fees to be paid to the miners.

Just imagine paying 0.99 BTC to send crypto! Thankfully, miner's fees are much lower now. Find ours here or read more about cryptocurrency mining fees here.

This legendary transaction has gone down in history not only because the price of bitcoin has increased exponentially in the last decade — but also because it's a symbol of blockchain adoption.

If anything, Laszlo had proven that the then-nascent cryptocurrency had practical use cases in our everyday world.


Coinhako Bitcoin Pizza Day GIVEAWAY!


We've got some good pizza news for you! 🍕

On May 22nd this year, Coinhako will be launching a special giveaway to celebrate Bitcoin Pizza Day.

40 lucky Coinhako users will walk away with BTC! 🤩

👉🏻Visit our official FB page for more details.

*Coinhako only has ONE official Facebook page — https://www.facebook.com/coinhako. Do ensure that you're following the official page to receive updates from us.



How much is 10,000 BTC worth today?
At its all-time-high, or ATH, Bitcoin traded at roughly $20,000 USD in 2017. At those prices, Lazslo's pizzas would be worth a whopping 200 million USD!

How much would those delicious pizzas cost today?
Check real-time Bitcoin prices in SGD 👉🏻here
---
👀Remember to visit our blog for the latest updates, or
📩 Subscribe to our mailing list to have them delivered straight to your inbox!
*The information presented in this article does not constitute investment advice and is purely for educational and/or informational purposes.
👉Join our Telegram community
🤔If you have any enquiries, you may contact us here or you can visit our Information Page.
New to Coinhako?
Coinhako is available in these countries!

🚀 Buy Bitcoin at Coinhako Singapore
🚀 Mua Bitcoin Coinhako Vietnam
---
Copyright © Coinhako 2020 All Rights Reserved. Read more on our terms of use of this blog.
All opinions expressed here by Coinhako.com are intended for educational purposes, taken from the research and experiences of the writers of the platform, and should not be taken as investment or financial advice.