WE ARE ON THE FINAL WEEK FOR OUR DGX GIVEAWAY!
In collaboration with Digix.global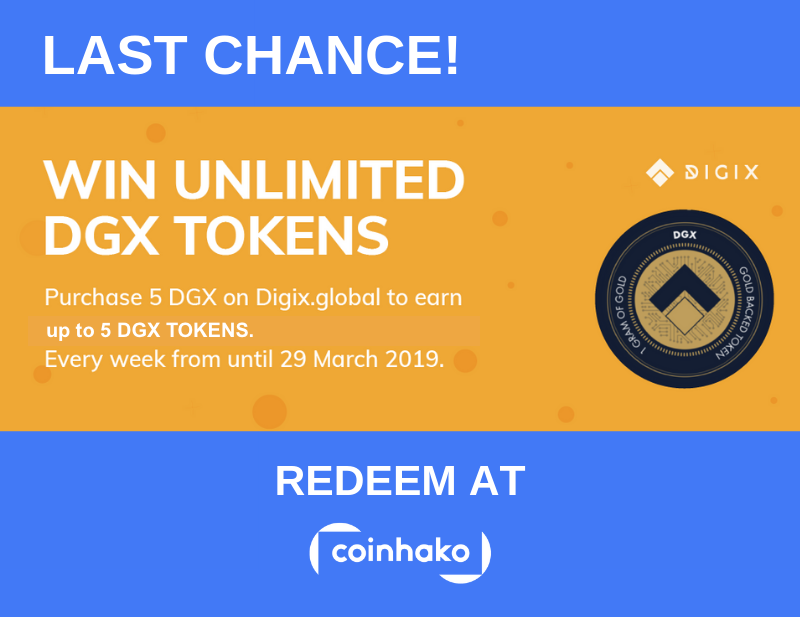 ↑↑↑ CLICK THE PICTURE to BUY DGX NOW!
Rules
Prize only redeemable through Coinhako wallet.
Tune in every Friday at: instagram.com/digix.global/ to know if are a winner.
There is NO LIMIT to the number of chances you can win.
Winner (s) will be announced every Friday & decision on participants, winners and prizes are final and non-negotiable.
Chances earned will reset at 12pm (SGT) every Friday & only apply to the nearest Friday announcement.
All purchases must be made through the Digix Marketplace, DGX obtained through any other means will not qualify.
---
No Coinhako account? SIGNUP NOW
For enquiries, please do not hesitate contact us or you can visit our Information Page for support articles.